Building to Grow a portfolio across Silver, Gold & Tin
Thomson Resources is a diversified minerals explorer currently progressing a number of projects within Queensland and New South Wales with a focus on silver, gold and tin.
Thomson Resources Ltd is exploring for gold and tin in central NSW. Drilling has uncovered high-grade gold with a standout intercept of 9m at 9.2 g/t Au from a shallow depth of 38m at Harry Smith near Narrandera (ASX release 16 January 2019). Thomson has also recently picked up the Yalgogrin gold field project near West Wyalong which features multiple untested historic gold workings. Surface samples regularly show grades in excess of 10 g/t Au.
Near the historic Ardlethan tin mine, Thomson has discovered five new tin greisens: three at Bygoo North, and others at Big Bygoo and Bald Hill. At Bygoo North the Main zone features multiple steeply dipping quartz-topaz-cassiterite greisens with drill intercepts such as 35m at 2.1% Sn from 50m depth downhole; 20m at 0.9% Sn from 42m; 8m at 1.3% Sn from 57m; 11m at 1% Sn from 66m; 11m at 2.1%Sn from 78m; 11m at 1.4% Sn from 88m; 8m at 1.7%Sn from 121m; 10m at 2.4% Sn from 124m*
*See Thomsons ASX releases of 21 November 2016; 28 June 2017; 16 October 2017; 19 March 2018 and 7 January 2019
Tin is the metal most needed by new technologies – see MIT research quoted recently by Rio Tinto.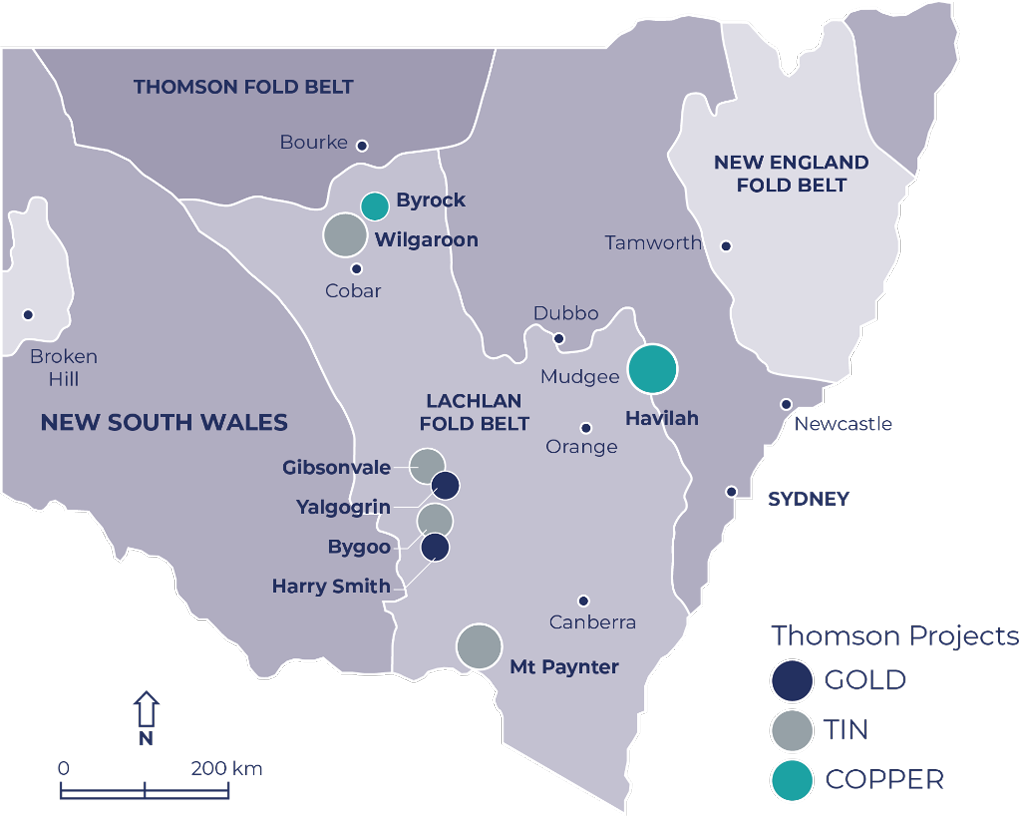 Independent Research Report by Beer and Co rated Thomson Resources as a SPEC BUY – from Beer and Co at http://beerandco.com.au/all-research/
Thomson has several other projects including joint ventures of an advanced VMS (lead-zinc-silver-copper-gold) project with Silver Mines Ltd (ASX:SVL) as well as a strong VMS copper-zinc-gold type target near Byrock (Wilga Downs) – recently recognised by the NSW Government with a Co-operative drilling grant.
Subscribe to Announcements